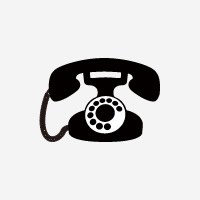 All consultations are free of charge. Even if you have no concrete ideas.
Please feel free to contact us via e-mail, telephone, or through the inquiry form provided.
Please see our Frequently Asked Questions for further details.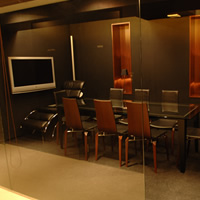 Consultations are held before all construction and design plans, prior to their finalization process.
In this stage, discussions such as, usage of space (for hotels, restaurants, offices and housing complexes etc.), budget determination, establishing the building opening dates, research for customer ranges and average sales per customers will be applied.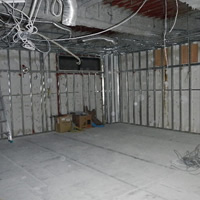 Checking the actual conditions of the locations will be done on the site of the locations.
In an attempt to make specific plans, we will also examine the neighboring shops, traffic routes, building usages, conditions and capacities for the facilities (water, gas and electricity etc.) and the terms and conditions of the building owner.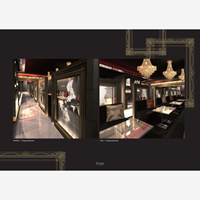 1.In the case of fully reconstructed facilities.

Presentations will be held through 2D plans and image boards / perspective drawings. These procedures will work as the speculative draft for the entire design plan.
Based on this presentation, we will incorporate the opinions of our clients about lay out and visualization.
Through discussing flow of staff traffic and operation management, we will use them as reference materials for the next steps.

2.In the case of partial renovation.

For sites which utilize existing lay outs, our proposal will consist of perspective drawings exclusively.



In our second presentation, we will be presenting a revised draft and start focusing on constructing the planar layout.
After settling the layout, we will take counsel with administrative offices to make sure of issues regarding regulations.
Simultaneously, the finishing materials will be selected and the interior elevations will be developed.
At this stage, these drawings will produce the quotations.
Other operations include; drawing floor plans, estimating the schedule of completion, drawing lighting layout plans and eliminating material boards.


The builders will make an estimate and join us for an on-site visit.
We strive to offer not only a design plan but also its construction through actual construction fieldwork, especially in areas concerning neighboring retail premises.
While handling the construction plans, we can manage the property we designed from the start of construction to completion, thus minimizing the risks of omission or complaints regarding a project's finished quality.
Additionally, because we are on good terms with our builders, it is possible for our customers to get quotations from our company as well as from competitive businesses.
After estimate submissions and selections of the builders, we will adjust the design and the amount of money to meet your budget.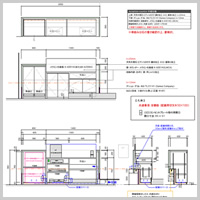 While asking for the quotation, we will develop drawings of each part necessary for construction.
Furniture drawing, Detail drawing etc.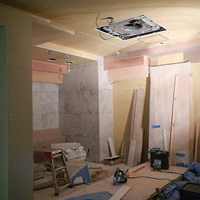 In case we are in charge of construction, we will manage the entire process from arrangement of builders and commodities to adjustment of operation.
When minor changes are inevitable through verifying how the parts fit together or when sudden adjustment is needed due to actual ground situations, we will make the best decisions by reconsidering any needed additional design.
In the case of other companies doing the construction, we will manage the design and make sure construction procedures are followed as planned.
Periodically, we will check progress on the construction.


After completion, we will organize the following inspections.
Inspections of the administrative offices. (Fire Department, Public Health Department etc.) ※Observers will consist of Art-Form Ltd., fire-prevention equipment suppliers, and air-conditioning equipment suppliers.

Completion Inspection① Commissioning inspections for each newly built facility

Completion Inspection② Designer's Inspection. To check whether or not there are any defects, problems with fitting and making revisions

Completion Inspection③ Inspections on behalf of the client's verification
Any parts that are not built as the drawing, we will be repaired during maintenance period.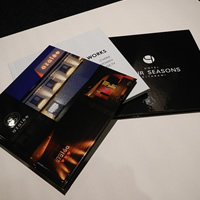 If so desired, we are able to introduce cameramen who specialize in architectural photography, taking photographs for presenting the buildings during the preparation period of opening stores.
At a later date, we will send photo books and data to you.


We will provide a Certificate of Final Completion and a warranty certificate for interior works.
The warranty for interior works is valid for three months after completion.
Additionally, the suppliers will verify and fix the flaws up to one month after completion.